yoga
Current Yoga Class Arrangements
Yoga classes and Individual lessons are available on Zoom, Skype or in person (COVID restrictions allowing)
Classes are themed on a week by week basis addressing issues arising from aspects of this situation – from stress and fear to sleep disturbance, general health and well-being. They are an opportunity to practise as a group while at home, and are supportive and therapeutic.
Group chant classes are available on Zoom on a weekly basis. Individual Chant lessons are offered on Zoom, Skype or in person (COVID restrictions allowing)
Please contact me on info@melissalomas.co.uk for further information or to book.
I began practising Yoga in 1991 as a teenager and continued to attend group classes and workshops over the next few years, becoming increasingly interested in deepening my practice and study. I started teaching groups in 2001 alongside starting a 2-year teacher training course.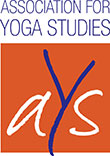 I then started to work with Individuals in 2003 while continuing to study teaching Yoga on a therapeutic basis. I have taught in South East and Central London, and currently teach in South and West Yorkshire, and also at other locations in the UK and further afield to India.
I teach weekly group Yoga classes on a half termly basis, usually in blocks of 6-7 weeks. Each half term we explore a particular theme or focus, varying the practices to match the theme, often inspired by the seasons. These are small groups with a maximum of 8-12 students depending on the venue. 
| | |
| --- | --- |
| Full half term, pre-booked | £8 |
| Part half term, pre-booked (subject to availability) | £9 |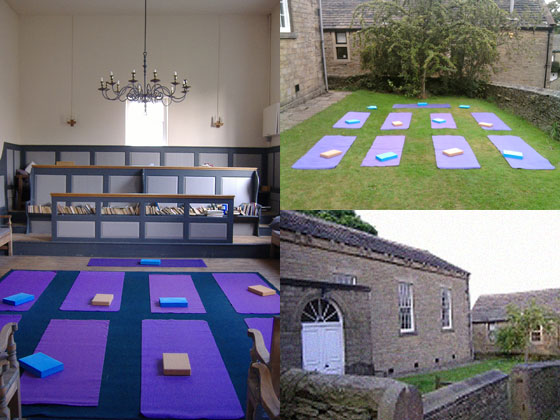 Mondays
Mixed Ability Class @ High Flatts Friends Meeting House
6.45pm – 8.00pm & 8.15pm – 9.30pm
High Flatts Friends Meeting House
9 Quaker Bottom, Huddersfield, West Yorkshire, HD8 8XU
Tuesdays
Gentle Class @ Hoylandswaine Village Hall
10.00am – 11.00am
Wednesdays
Mixed Ability Class @ Hoylandswaine Village Hall
7.45pm – 9.00pm
Hoylandswaine Village Hall
Haigh Lane, Hoylandswaine, Sheffield, South Yorkshire, S36 7JJ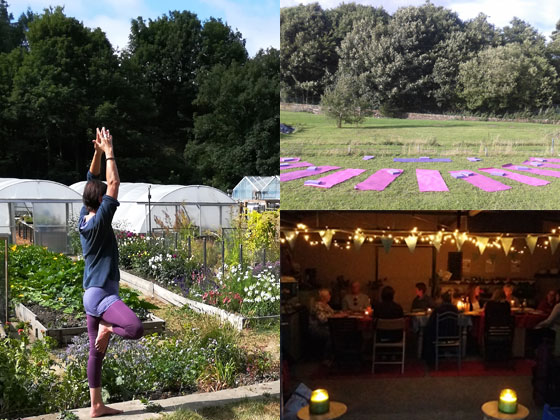 In the Summer months I re-locate all group classes to Springvale Community Gardens in Penistone.
Here, we have the opportunity to practice Yoga outside in this beautiful garden when the weather is good, or when we have rain in a characterful purpose-built practice space.
Springvale Community Garden
Sheffield Road, Penistone, Sheffield, South Yorkshire, S36 6HJ
Yoga Classes Testimonials
'This is neither a stretch class, nor Indian gymnastics: this is a mindful exploration of ourselves in our relationship to nature. A journey shared. I am very grateful for this opportunity.'

'Beautiful, thoughtful practices bringing peace and inspiration to mind, and spirit!'

'Melissa has a wonderful awareness. I have learned so much in her themed classes and workshops over the years. I leave each practice feeling truly nourished in mind, body and soul.'

'Melissa's calm, clear teaching inspires people of all abilities with the confidence to move body and mind. She consistently provides a friendly, supportive and encouraging atmosphere in her classes and workshops. I am deeply grateful for her role in helping my recovery from serious illness and the development of my yoga practice over the last four years.'

'I started yoga classes with Melissa around 2 years regain to regain strength, flexibility and balance after a minor stroke. My Tuesday morning fix with Melissa is now mandatory to my wellbeing and I rarely miss a class.'

'I have been working with Melissa for a number of years and find her an excellent teacher – warm, friendly, knowledgeable and innovative. All the aspects of yoga – asana, pranayama, and meditation are creatively used in her teaching.'

'I thought about yoga for 35 years, and finally took the plunge with Melissa's classes. I began aged 55, and 3 years later I have now benefitted greatly, learning physically, personally and spiritually, and in addition to all that I can now sit cross legged! Melissa is an expert and calming teacher. I have benefitted greatly from Melissa's guidance, and I find the classes a beacon, within the maelstrom of life.'

'I've been going to Melissa's yoga classes for several years now and will tell anyone who will listen how fantastic they are. Melissa is warm, welcoming and inclusive. She puts a great deal of thought into the themes and content of her classes and I always leave feeling considerably better, both mentally and physically – I simply couldn't recommend her more highly!'
I teach Yoga to Individuals weekdays and weekends by appointment. Working on an Individual basis is an opportunity for students to deepen their practice; their understanding of Yoga; and the way in which they incorporate their Yoga practice into their day-to-day lives.
Individual Yoga lessons can also be very helpful on a therapeutic basis where there is a particular physical, mental or emotional issue to explore, manage or resolve.
This way of working can also be very helpful for students who are unable to commit to a weekly class, and who wish to establish a Yoga practice that works around their day-to-day routine.
Individual lessons last up to 1½ hours and students typically book in a lesson once every 4 – 6 weeks. Each Individual lesson allows time for consultation, tailoring the Yoga practice to meet the student's needs and interests, and time to work through the practice together. Students then take away a copy of the practice to work on at home.
| | |
| --- | --- |
| Individual Yoga Lesson | £40 |
Yoga for Pregnancy and Birth
I trained in Yoga for Pregnancy and Birth with Vivien Tallis in Bristol in 2009. I offer Individual Yoga for Pregnancy and Birth lessons weekdays and weekends by appointment. Each woman has a different experience of pregnancy and birth, and each individual pregnancy encompasses a huge variety of changes physically, mentally and emotionally. 
Working with women on an individual basis allows me to adapt my teaching to meet the changing needs of each woman throughout the duration of her pregnancy, preparation for birth and beyond.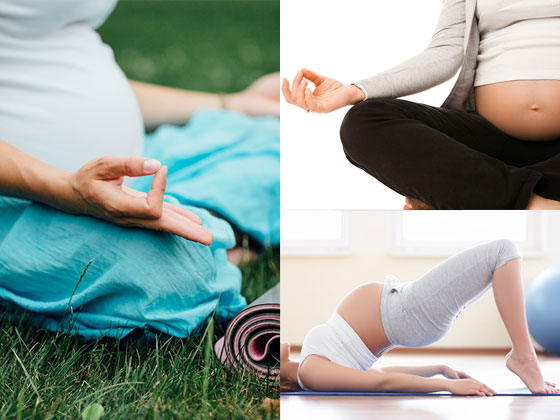 I can offer āsana (postures), prānāyāma (breathing practices), relaxation, meditations, visualisations, chanting and sound. Lessons last up to 1½ hours, and students usually book in on a monthly basis for the duration of their pregnancy to accommodate their changing needs for practice. There is time for consultation and working through the tailored practice, which is then taken away to work with at home.
| | |
| --- | --- |
| Yoga for Pregnancy and Birth Lesson | £40 |
I have been working with Chant and Sound since 1997 and began teaching small groups in 2014. I work with Howard Crosthwaite in Doncaster, South Yorkshire at his regular group meeting, and on an Individual basis with Chris Preist in Bristol.  In 2018 I began formal Vedic Chant training with Sadhana Mala in Bristol and Sheela Shankar of Yoga Nidhi, based in Chennai, India.
I offer monthly Sounding Out groups working with Sound, Chant and Mediation. The group meet once a month 10.00 am – 12 noon. I also offer Individual chant lessons weekdays and weekends by appointment, these lessons last 1 hour and are an opportunity for focussed chant and sound work.
| | |
| --- | --- |
| Sounding Out | £12 |
| Sounding Out aYs members | £10 |
| Individual Chant lessons | £30 |
Yoga Workshops and Retreats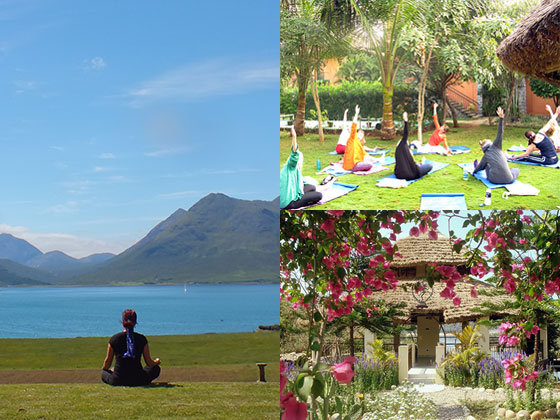 I offer regular workshops, either half-day or full-day, to give the opportunity to explore practice and the Yoga philosophy which underpins our practice in more detail. These workshops are available in South and West Yorkshire at various venues.
I also offer Retreats in the UK and in India. Retreats are an opportunity to immerse in Yoga practices away from our day to day lives.
Yoga Retreats Testimonials
'When Melissa put together a retreat in India I was excited to go. I was not disappointed, the total experience of yoga, meditation, learning, writing and discussion exceeded my expectations. I'm looking forward to my next retreat!'

'I have very much enjoyed the opportunity to study yoga more deeply on longer retreats – extremely well organised, professional and taught with loving kindness. Thank you so much for bringing peace and serenity to my life.'

'Thank you for a lovely experience, now I have done my first retreat, I am looking forward to my next!'

'We enjoyed the whole experience immensely. We liked the amount of theory that you provided and the variety of practices.'

'First class! Extremely well thought out and planned. I enjoyed the theoretical parts as much as the asanas and pranayama. There is nothing I could give any negative feedback about!'

'Excellent experience – thought provoking and life changing!'

'Thank you for a thoroughly engaging and nourishing retreat, full of generosity of knowledge and skills that I and the group can take away and use in our daily life.'
I'd love to hear from you with any questions, feedback or comments. Please call, or email and I'll be in touch with you soon.